A quick post.
And just a few pics of what I wear most of the time. This is the combination I'm wearing mostly. Comfy sandals, hat and floral dress. When I'm not taking pictures and blogging, this is what I look like everyday. I've done a couple of posts 2 years ago, with the same dress..you can see it
here
When speaking about make up, I'd say that I wear nothing except lipgloss during these hot summer days. I prefer natural shine and no foundation at all.
The reason why I'm putting just 3 of the pictures is because I had rehearsals with my band, and my boyfriend was carrying huge keyboards so we were really exhausted and had no time to think of the place or light or anything. I just wanted to show you what I'm mostly wearing. Very soon I'll do a special post with all the pictures included in one huge post, because a 100th post is soon going to be made.
And I'd also like to mention that we're having concert tomorrow night at Cinemas Sloga Sarajevo, it begins at half past eight, and you're all welcome:) When I say ''we'' I think of my band called
The Loudest Silence
I'm going home soon afterwards and I'll be offline for a while.
Till the next post
I wish you all great and sunny holidays
Hugs and kisses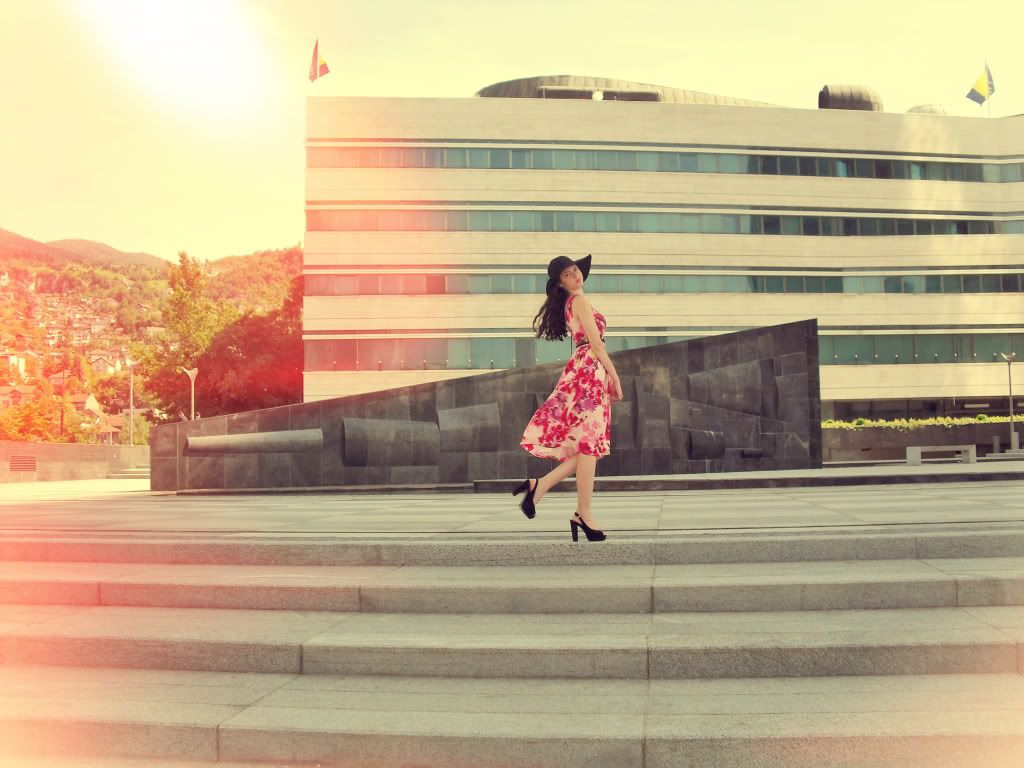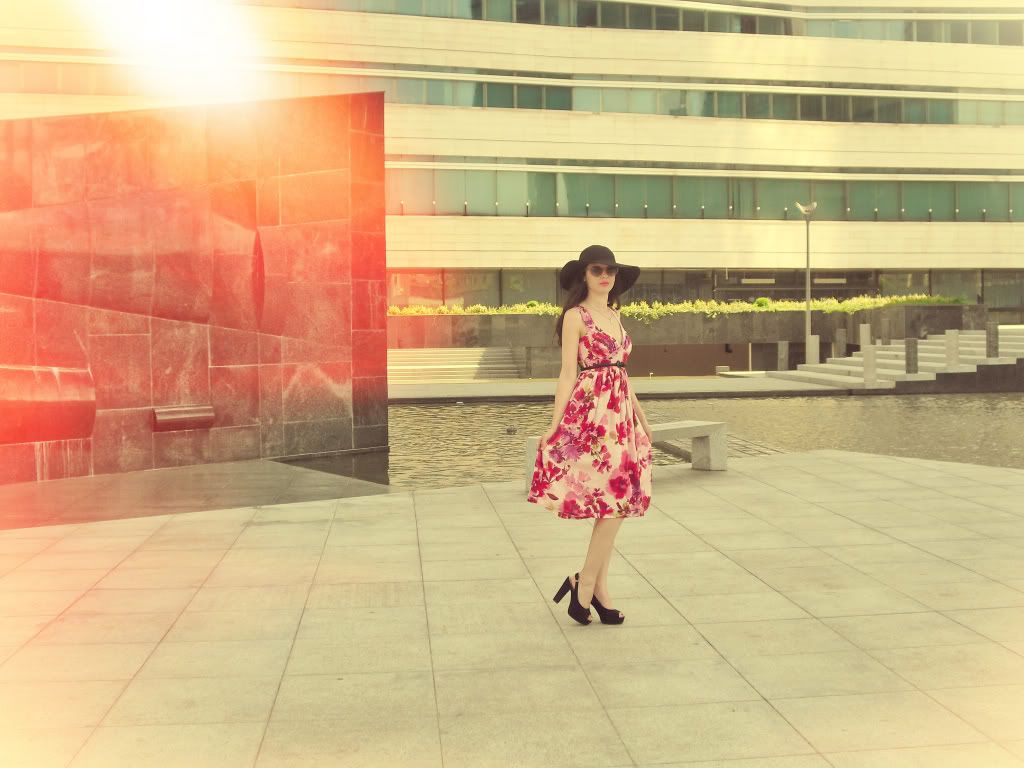 Dress-H&M
Heels-Parfois
Sunglasses-six
cameo-Accessorize
Hat-don't know..bought 4 years ago in Prague
Bag and belt-Lindex